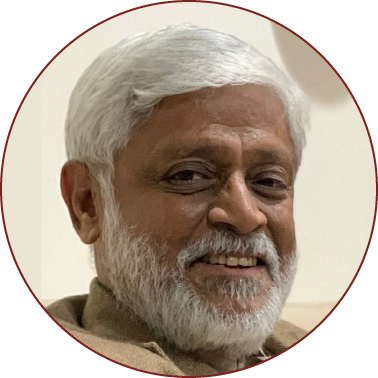 Managing Earthquake Disasters through Architecture and Planning
Earthquakes as a natural disaster are subject of National concern due to loss of life, property and economic setbacks. Through the prediction of earthquake is still in the realm of future possibility, knowledge in the advancement of earthquake resistant technology in design and construction is well established now. Every damaging earthquake is followed by rescue, social and economic relief and rehabilitation, both temporary and permanent. This approach is becoming unviable because it not only brings sense of insecurity, but also takes the society few notches backward in the development process. Finding a long term and permanent solution to mitigate the ill-effects of earthquakes without disrupting on-going activities is the next challenge faced by industry of built environment. Planners, Architects and Engineers need to understand and integrate earthquake mitigation aspects into their designs and solutions. This course is an attempt to sensitize and update industry professionals towards this new dimension of expertise.
Prof. Amit Kumar Bose, Director DDF Consultants Pvt. Ltd, a leading multi-disciplinary research and consultancy organisation is graduate from University of Roorkee (now IIT Roorkee). During his five decades of professional career, he has worked in India and other countries in diverse fields, ranging from teaching and research to development planning, policy planning and disaster management. Recently his organization completed the project of Design of Retrofitting of 150 hospitals in Uttarakhand. Currently his organisation is engaged in the most ambitious project of India, funded by World Bank, – "Design of National Seismic Risk Mitigation Programme", covering eight states from Jammu and Kashmir to Meghalaya in the Himalayan Belt. He is a key resource person to National Disaster Management Authority (NDMA), National Institute of Disaster Management, Administration Training Institutes (ATIs) of various States and many International, National and State level organizations and institutions. He was instrumental in implementation of two major Capacity Building Programmes as key resource person, namely "National Project for Earthquake Engineering Education" (NPEEE) supported by Ministry of Human Resource Development and National Programme for Capacity Building of Architects (and Engineers) for Earthquake Risk Mitigation (NPCBAERM) supported by Ministry of Home Affairs, Government of India. He is visiting Professor to IITs and NITs. Prof. Bose's contribution in the field of Disaster Management was recognized by International Union of Architects, by inviting him to Istanbul, Turkey, to address the architects from all over the world on "Architects Role in Earthquake Disaster Mitigation and Management". He has presented papers at 12th, 13th and 14th World Conference on Earthquake Engineering held at Vancouver, Canada and Beijing, China. He has been involved in writing different Guidelines for National Disaster Management Authority.
Course Features

Mode of instruction:
Online

Instruction Type:
Live Sessions

Course Duration:
6 Weeks- 2 hrs / week

Course Type:
Continual Education

Course Fees:
Not Available