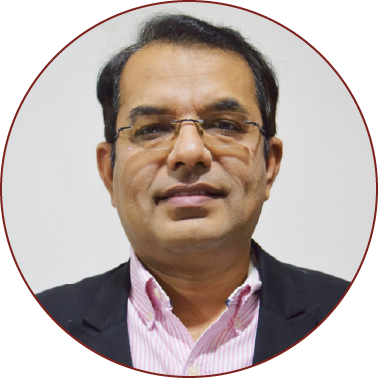 Real Estate: A Dynamic Perspective for Future Professionals
The course prepares the student or practicing engineers and architects to get a comprehensive insight on development aspects of real estate as an asset class. It offers understanding of land to finished product and how each stakeholder such as promoters, landowners, developers and builders, fund participants, investors, institutional funding take decisions. That enables tech professions such as Architects, engineers to align with their core vision and business deliverable. It covers quick insight on land, approvals, marketing perspective, sales management along with importance of finance and delivery.
Pragnesh Trivedi has 25+ years of professional and teaching experience in Real Estate and IT industry. He has experience of working in reputed corporate houses and have gained extensive insights on managing real estate development projects including land acquisition, design and marketing brief, construction, sales, project financials and development up to handover. In his IT/software stint with FTIL, he has worked on business plan and product development of online eCommerce platforms for construction industry. He has been associated with reputed institute like RICS, CEPT and Nirma University as visiting faculty and jury for courses of Real Estate MBA and BBA programs. Pragnesh has Bachelor's degree in Construction Technology, Masters in Housing Planning from CEPT University, Ahmedabad and MBA from IBS Mumbai. He is also an MRICS, UK.
Course Features

Mode of instruction:
Online

Instruction Type:
Live Sessions

Course Duration:
6 Weeks-2 hrs / week

Course Type:
Academic Training

Course Fees:
Not Available