Home > Courses > 100+ Masters Programs after Architecture
---
100+ MASTERS PROGRAMS AFTER ARCHITECTURE
| | |
| --- | --- |
| Fees | INR 450.00 |
| Format | Online |
| Duration | 1.5 Hours |
| Start Date | 31 Oct 2021 |
| End Date | 31 Oct 2021 |
| Category | Continual Education Program |
| Participant Engagement | 1 day (1.5 hours) |
| Rating | |
| | |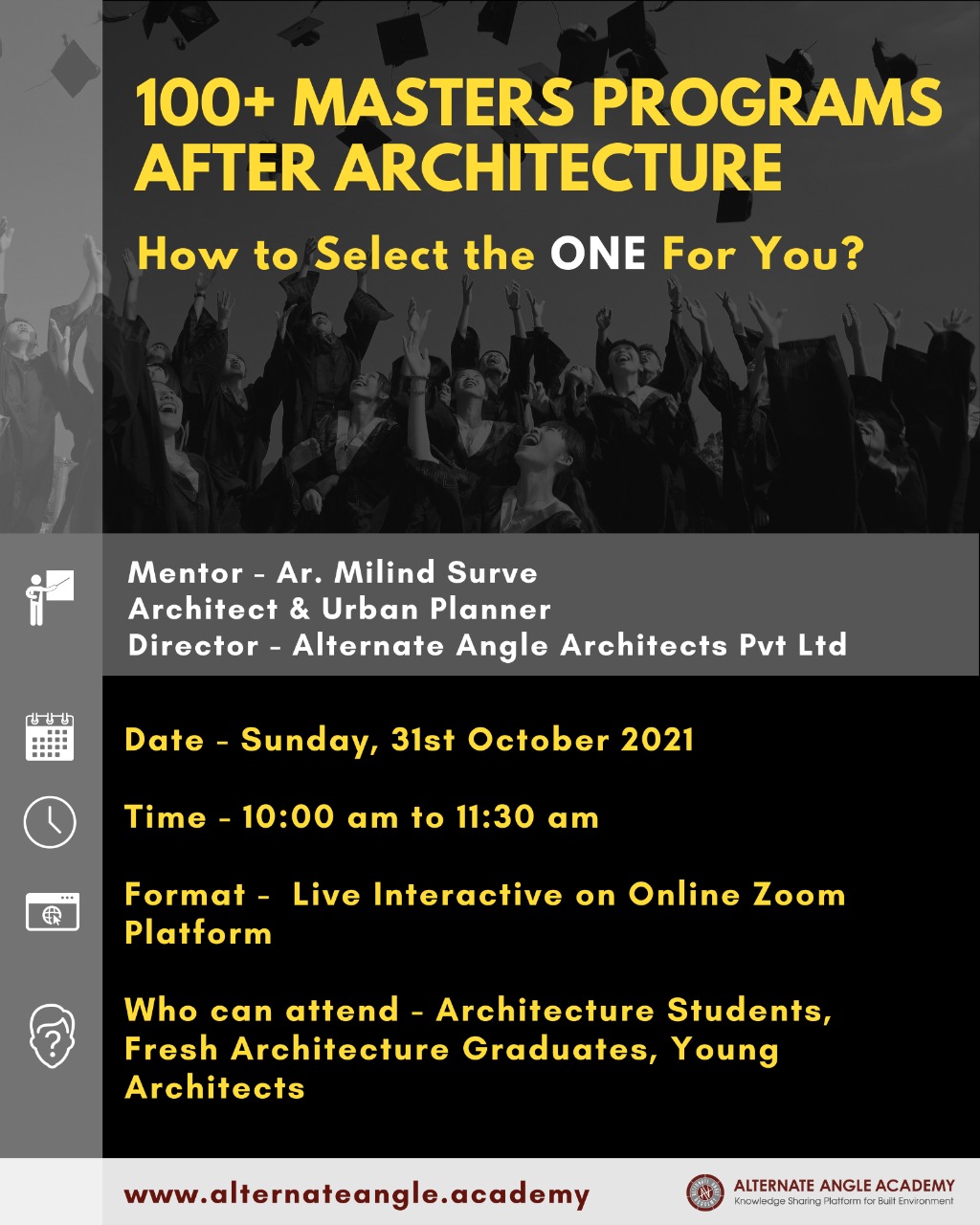 DESCRIPTION
Selecting master's program is a daunting task! It begins with a primary question if you should do master's at all after architecture. If you decide so, which stream of education, which country, duration, opportunities after graduation, and so many questions arise. The application process, funding and finance and many other procedural questions follow. And after all these questions - Is this best suited for me? – is the quintessential question that haunts the most. This session is designed to help you think about all such questions in a pragmatic way while giving away tips and tools to follow a selection process. You will find a way of thinking to understand your requirements, capabilities and how to approach all the questions without getting overwhelmed by the options. Most importantly, you will know how to enjoy the process of selection while making one of the most important decision of your life.
REQUIREMENT
4th / 5th year architecture students & architecture graduates planning to pursue master's education after architecture.
TAKEAWAY
Participants will understand how to use selection tools / excel sheets / research efficiently to analyse their options and take an informed decision on master's program selection.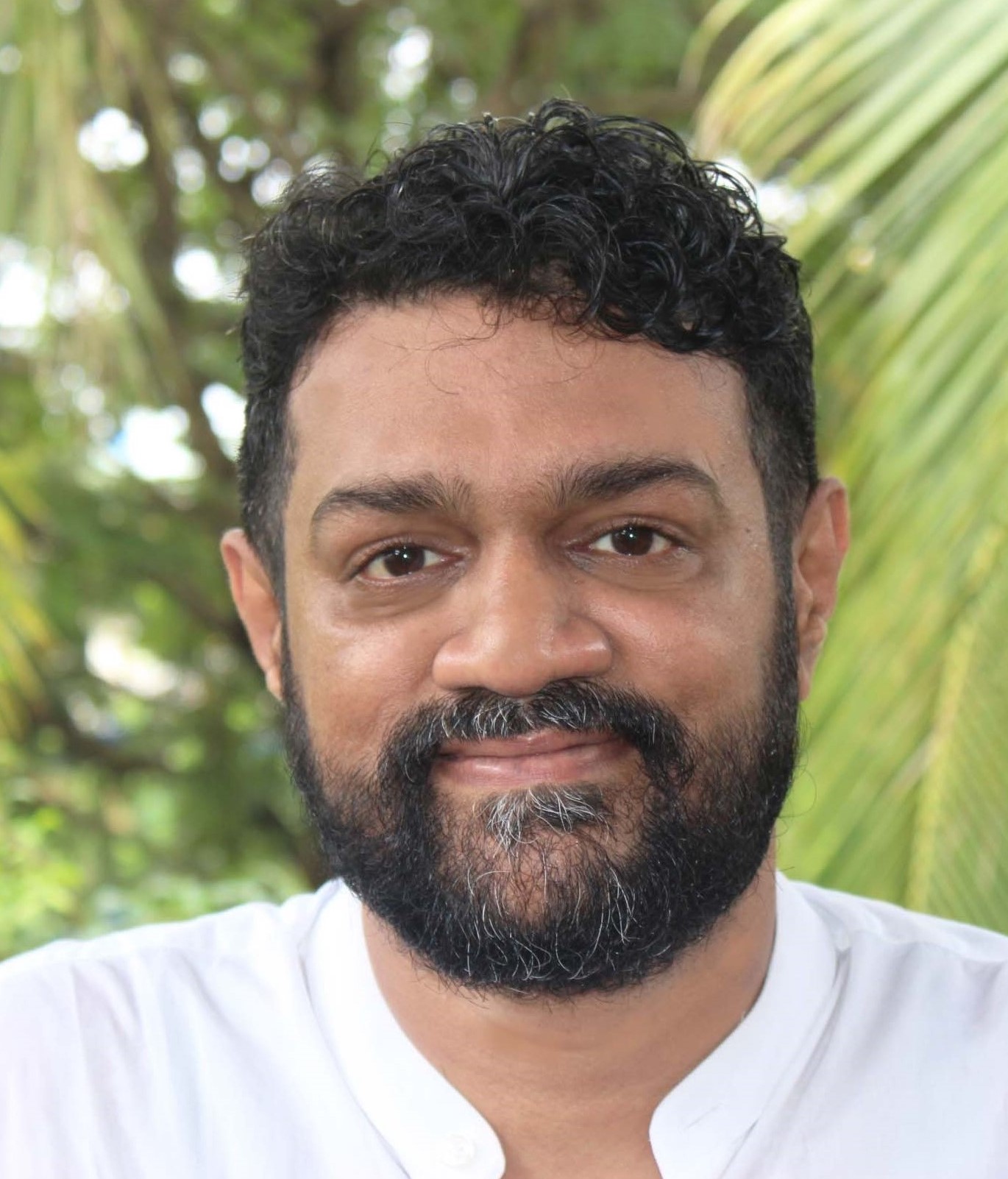 Milind Surve is an architect, urban planner, educator and entrepreneur with 20+ years of experience. He is the co-founder and director of Alternate Angle Architects Pvt Ltd. His work experience spanning over various geographies including projects in USA to Rural India, gives him exposure to wide variety of clients and project typologies. He works on all stages of project from conceptualization to approvals up to completion of construction. Milind is also a passionate about teaching and sharing his practical knowledge through various means including being a visiting faculty to architecture colleges in Mumbai region to holding workshops, seminars and lectures at different avenues.