Home > Courses > FSP04 - Ideology of Light
---
FSP04 - IDEOLOGY OF LIGHT
| | |
| --- | --- |
| Fees | INR 4720.00 |
| Format | Online - Live Sessions |
| Duration | 6 Weeks - 2 hours / week |
| Start Date | 05 Jun 2021 |
| End Date | 16 Jul 2021 |
| Category | Finishing School Program |
| Participant Engagement | 6-8 hrs / week |
| Rating | |
| | |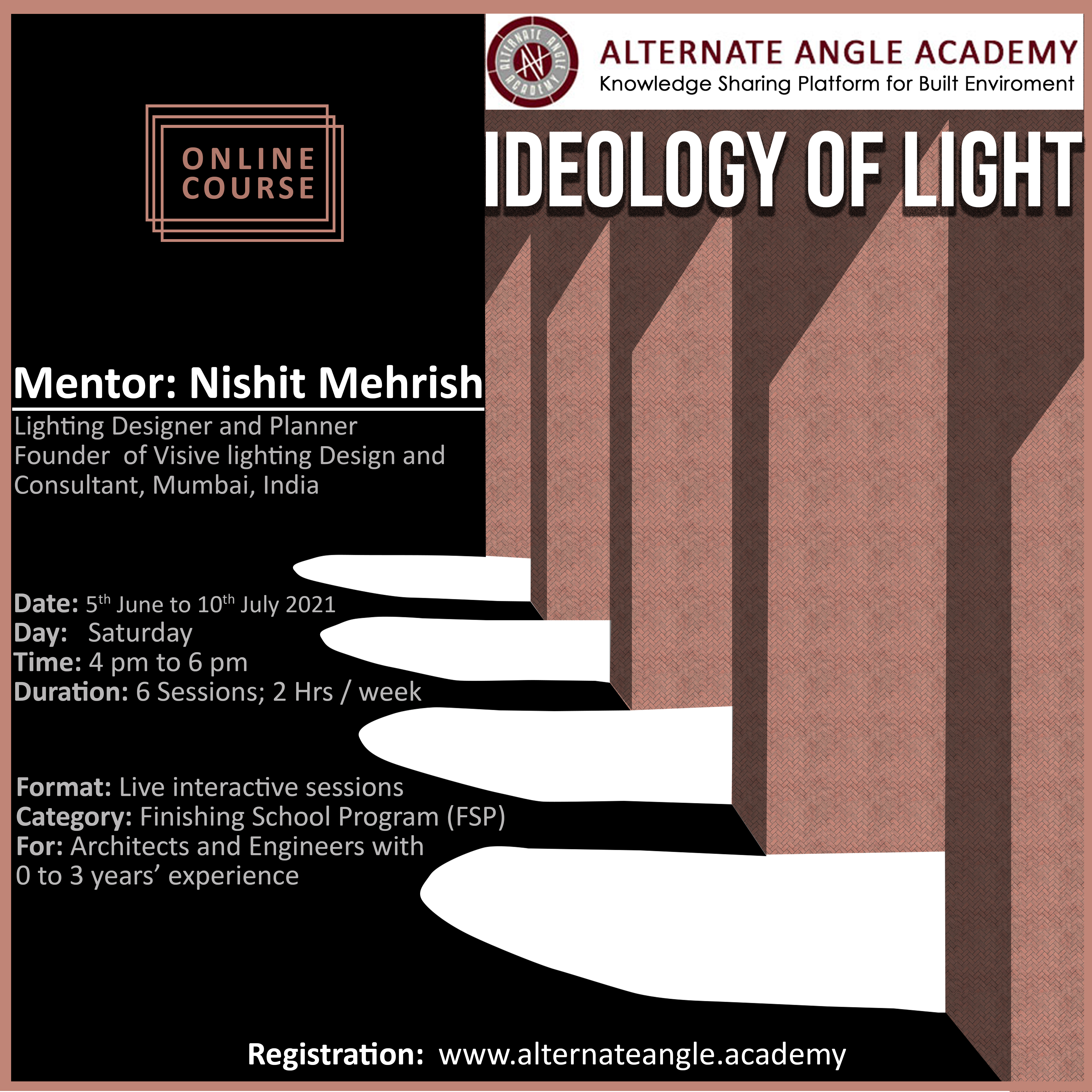 DESCRIPTION
The course will introduce concepts of lighting for practical understanding and implementation. It will cover understanding about behavior of light as per the surfaces, volumes and other fundamentals of light along with its effect on human well being and emotions.
REQUIREMENT
Participants should be well versed with technical drawings and overall vocabulary of building industry.
TAKEAWAY
At the end of the course, participants will have adequate knowledge of field of professional lighting design and its implementation for architectural and interior projects planning to take informed decision about pursuing it as career through further up gradation. The course will also enable participants to apply this knowledge in projects and coordinate professionally about lighting designs with other consultants. The course will cover: (1) Fundamentals about light, basic terms and the implementation of theory into practice through examples and case studies. (2) Exterior lighting, moods, layers, terminology, technical parameters and basic formulas for lighting calculations. (3) The participant will explore colour, beam optics of light, lamps with their different reflectance and glare control through exercises. (4) Practical exercises, case studies and assignments to imply the knowledge gained in sessions. (5) Live interaction with speaker about his experiences and examples from his work in relation to the topic.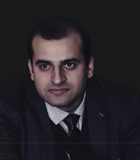 Nishit Mehrish is a professional Architectural Lighting Designer and Planner. He is the founder and owner of the firm Visive Lighting Design practicing from Mumbai, India. He is a graduate from University of Delhi in Computer Networking Engineering, studied Interior Design from Academy of Applied Arts, Mumbai. He is an Associate and Registered Member of ISLE (Indian Society of Lighting Engineers) and has a experience of about 15+ years in building industry. He has worked in Residential, Commercial and Hospitality in interiors and exterior lighting with prominent architects and builders. His practice aims at providing energy saving and economic solutions for Lighting projects.