Home > Courses > FSP03 - Project Cost Control through Design & Materials
---
FSP03 - PROJECT COST CONTROL THROUGH DESIGN & MATERIALS
| | |
| --- | --- |
| Fees | INR 2360.00 |
| Format | Online - Live Sessions |
| Duration | 6 Weeks - 2 hrs / week |
| Start Date | 23 May 2021 |
| End Date | 27 Jun 2021 |
| Category | Finishing School Program |
| Participant Engagement | 6-8 Hrs / week |
| Rating | |
| | |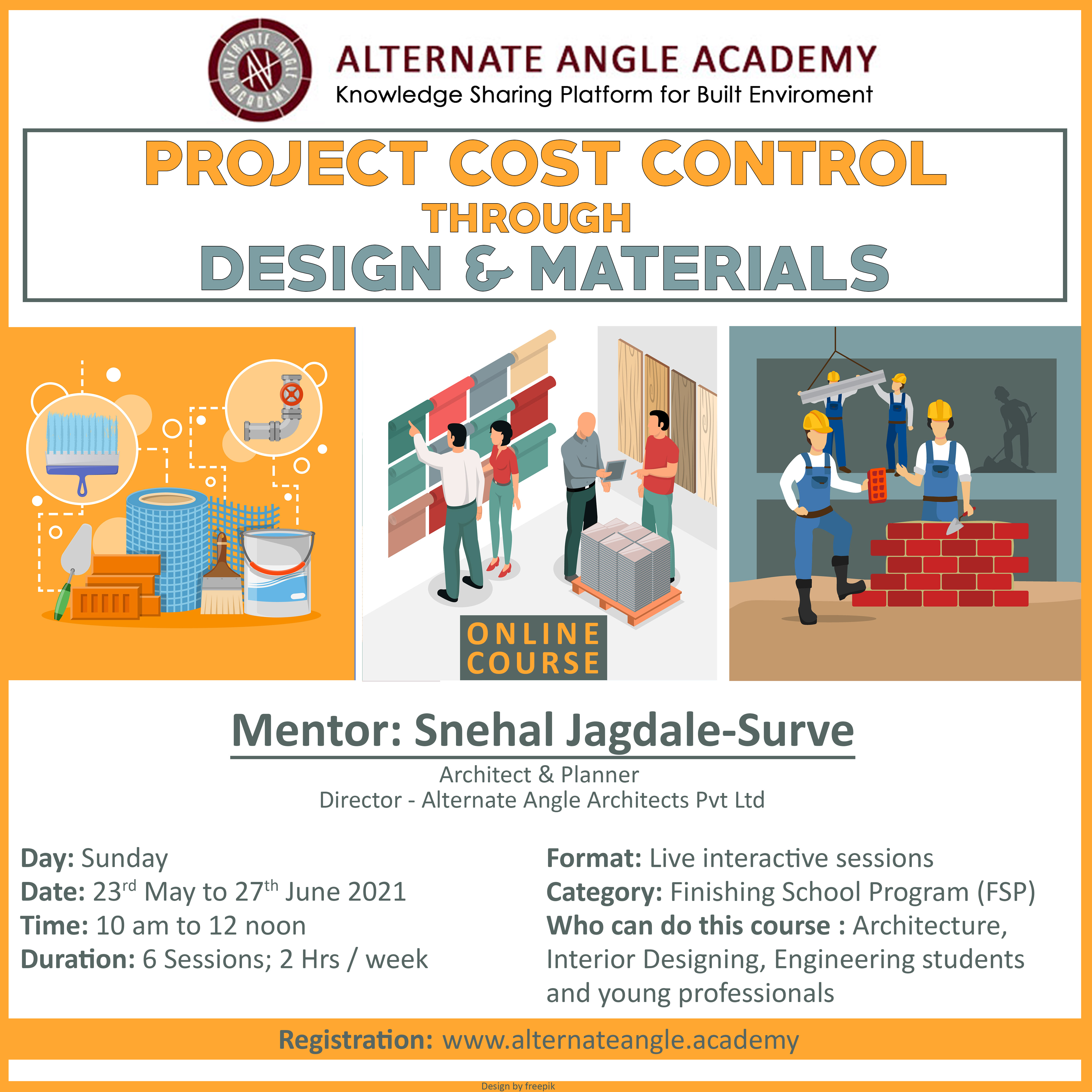 DESCRIPTION
The course will focus on understanding the crucial balance between architectural finishing, cost and aesthetics for a structure without compromising on the project quality. The project economics control starts with the design and material choices whereas the project quality is ensured thought detailing and specifications. The course aims to cover tips and tools to convey and implement this understanding across all building types and scales.
REQUIREMENT
This course is open for architects, interior designers and engineers related to Built Environment. This course requires you to read building drawings or sketches to the scale, prepare excel sheets and word documents. Skills of reading building drawings is required along with basic understanding of building materials and construction will be helpful in participating and grasping the teachings of the sessions.
TAKEAWAY
Participants will understand how to create optimal designs and make informed decision on material choices thereby saving time, effort and money spent on the project. Prepare documents and drawings with clarity to convey your intent of design, material selection, workmanship and cost control to other teams such as clients, project management consultants, tender bidders and site execution teams. In this interactive course, the participants will discuss and understand: (1) Aspects of building which determines the value, cost, price of project and their interplay. (2) Role of various consultants to fulfill intent of project (3) Essential contents of drawings to convey intent (4) Optimizing knowledge about finishing to fulfill the project requirements, maintain quality and control cost. (5) Importance of specification, various aspects and its relation to aesthetics, quality and cost. (5) Classification of specifications, skills and knowledge required with tips for writing specification.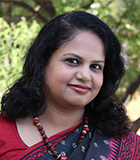 Snehal Jagdale-Surve is an architect and urban planner with 20+ years of experience. She is co-founder of Alternate Angle Architects Pvt Ltd. Snehal has international experience in project design, management and coordination working with reputed international design firms. Her stint with Larsen & Toubro as Principal Architect has given her exposure to large scale projects throughout India. Snehal is also a passionate educator and is involved as a visiting faculty in architecture college in Mumbai region. Her professional knowledge is seamlessly transferred to her students through her teachings.