Home > Courses > FSP01 - Urban Planning in the United States of America
---
FSP01 - URBAN PLANNING IN THE UNITED STATES OF AMERICA
| | |
| --- | --- |
| Fees | INR 2360.00 |
| Format | Online - Live Sessions |
| Duration | 6 Weeks - 2 hrs / week |
| Start Date | 08 May 2021 |
| End Date | 03 Jul 2021 |
| Category | Finishing School Program |
| Participant Engagement | 6-8 hrs / week |
| Rating | |
| | |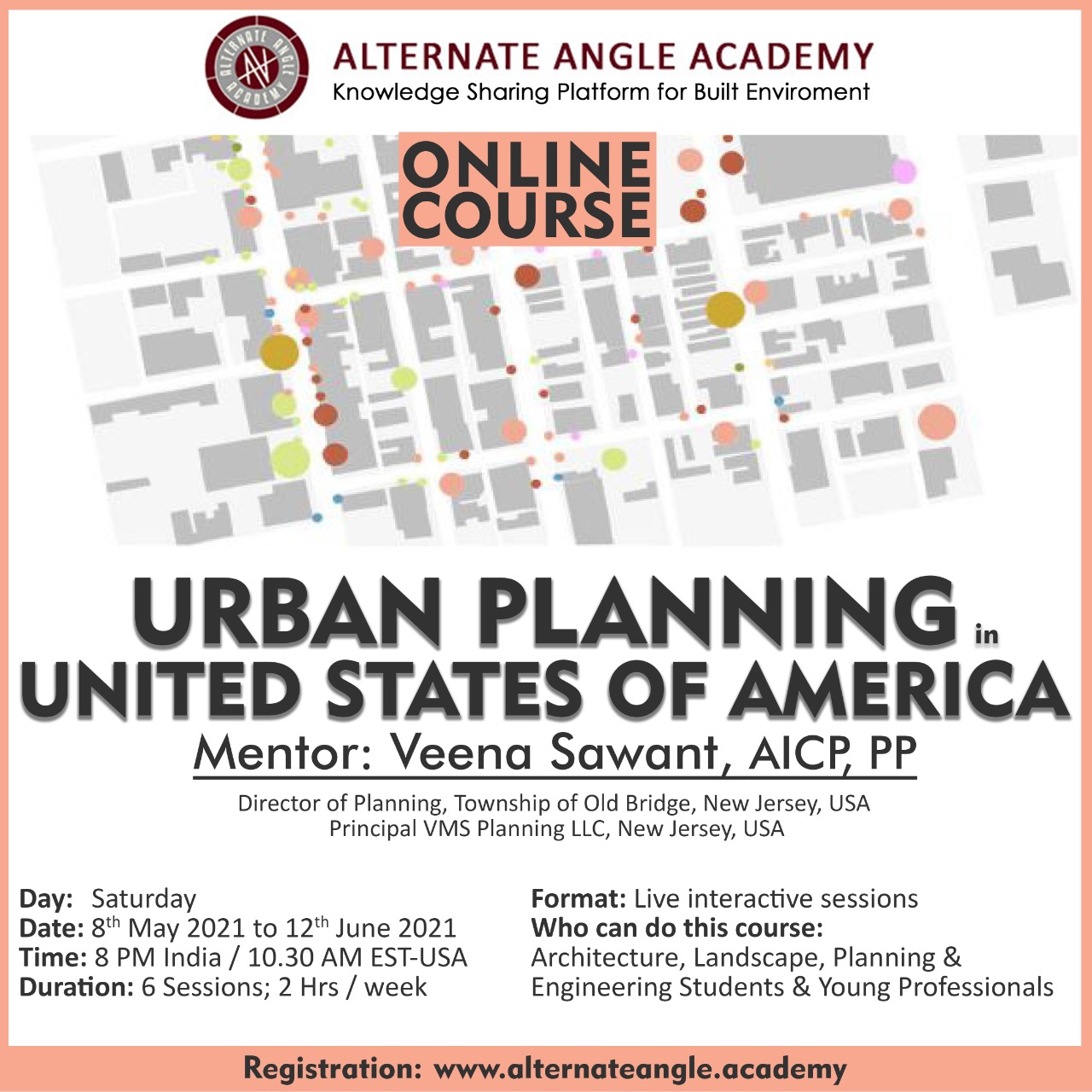 DESCRIPTION
The course will give participants an overview of planning practice in the United States of America, explaining role of an urban planner and providing information on various specializations in planning; which will enable participants to make an informed decision while choosing a career or take courses in planning for further studies. The course is designed to include glimpse of planning profession with the aid of real-life scenarios, case studies, examples and personal experience of speaker as a practicing planner. This course will enable young planners, preparing to enter the career of planning, to understand practical aspects of profession through discussions, case studies and assignments.
REQUIREMENT
This course requires you to read assigned reading material, prepare excel sheets and word documents. Skills of reading plans are required along with basic understanding of planning principles. This will be helpful in participating and grasping the teachings of the sessions. This course is open for architecture, landscape, planning, and engineering professionals related to Built Environment.
TAKEAWAY
In this interactive course the participants will discuss and understand: (1) Different specialization within planning and what to expect from planning courses in United States of America. (2) Technical and political process followed by planners for land use planning. (3) Role of land use planning and zoning in guiding and regulating development along with importance of incentives. (4) Importance of Master Plan to incorporate municipalities' vision, establish measurable objectives and set short-term and long-term goals. (5) Learn how Redevelopment Planning can be used as an important tool to spur economic growth and development. (6) Gain knowledge on how ordinances influence development patterns within a municipality.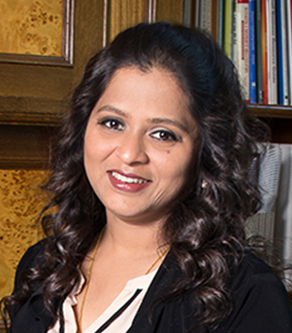 Ms. Veena Sawant, has over 15 years of planning experience working as a Municipal Planner specializing in land use, redevelopment and master planning. She is currently Director of Planning / Township Planner at Township of Old Bridge, New Jersey, USA and Principal at VMC Planning LLC. She works closely with the governing bodies to help them achieve their vision for a balance of community development and preservation of the community's unique character through pro-active planning. Ms. Sawant holds a Bachelors in Architecture from Mumbai University, India and a dual Master's Degree in Urban Planning and Policy Making from New York University.